Get to know your No1 Ιnternet Media Associate
How we started
Back in 2000 when we started our first experimentations with streaming media technologies on the Internet, the dilemma Windows Media Player or Real Player? was still going strong.
In the year 2000 we were the first ones in Greece to use NetShow services, a descendant of Microsoft's Windows Media, while at that time only ERA (the Greek state broadcasting radio), KlikFM and a few university radio stations were streaming online on the Internet using Real Media.
Our Goal
Our goal has been clear since then: as friendly streaming media as possible, stable and accessible to all broadcasters.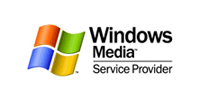 Windows Media Service Provider
In 2004 ςε start offering widely available streaming media services, fullfilling the goals set, after acquiring Microsoft's Windows Media Service Provider certification.
By 2006 we were mature enough to see that streaming media services were fast taking over the Internet world, so this led to the creation of Onestreaming.com. Our goal was, and still is, to be able to serve our customers the best possible way, no matter where they are.
What We Do
In OneStreaming.com we are focused on our goal for offering top quality professional streaming media services to our clients. We are using all technologies available and our privately owned Windows Media, Shoutcast and Icecast servers are affordable for all.






We are here to:
work on and install the broadcasting and encoding system.
create subscription service systems.
adjust your website so that you can take advantage of the vast possibilities that streaming media provide.
create management tools adapted to your material
(audio-video).
If you are already using streaming media, then we can:
improve your streaming quality using Windows Media.
rationalize the service cost.
help your investment in your website yield more and better results.